What kind of music are you listening to these days? Lately (like, for the past 5 years) I've been into melancholy music. In January, Ted and I went to see
Gregory Alan Isakov
, whom I love. He is definitely melancholy - great background music for sitting on the porch in your rocking chair. Check him out if you've never listened to his music, especially his
Rust Colored Stones
album (which doesn't seem to be on iTunes... huh.) along with the
This Empty Northern Hemisphere
and
That Sea, the Gambler
albums.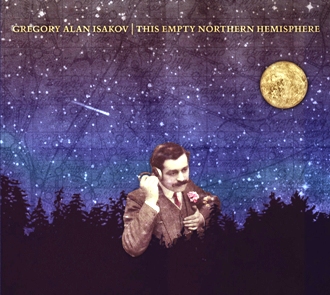 Anyway, in the past few months I have discovered a few new favorites that I wanted to quickly share with you, in case you're in the market for some new music. Fair warning: It's all melancholy. The great thing about this kind of music is that it's appropriate to listen to whether you feel happy and carefree or sad and depressed. It's just a nice neutral backdrop.
First off:
Broken Social Scene
I discovered this band through Abigail Webster's Instagram feed (@abigailwebster). I love this girl. She is this ultra-quirky and genuine spirit who often posts videos of her yoga practice set to cool background music. My favorite songs are on the
Feel Good Lost
album and
Forgiveness Rock Record
(although that second one is a bit more upbeat). Check out the songs
Anthems for a Seventeen Year Old Girl, All to All,
and
I Slept with Bonhomme at the CBC.
Second:
Angus & Julia Stone
I discovered this band through Pandora when I created a Broken Social Scene radio station. There is a lot of string instrumentation and guitar, which I love. I prefer the tracks sung by Julia, especially the first and third tracks on
Down the Way
called
Hold On
and
For You.
The one track sung by Angus that I really like is
Draw Your Swords.
Third:
James Vincent McMorrow
Another Pandora discovery - you've probably heard his song We Don't Eat in your feed if you have any melancholy Pandora stations. I've only listened to his Early in the Morning album, and I love it as background music when I don't want to be distracted from whatever I'm doing. This album can almost be a little *too* melancholy, so it's best for something like taking a long luxurious bath or chatting with your best friend over morning coffee. In my opinion, We Don't Eat is the best song of the album, but I also like Breaking Hearts and Early in the Morning, I'll Come Calling.
Last, but definitely not least: Benjamin Francis Leftwich
I think this was one of those "Customers who liked this also purchased" suggestions on iTunes, and I'm really glad I checked him out! BFL is like James Vincent above, only 10 times better. He's all acoustic guitar and ethereal singing, and I love to listen to him when on a long meditative walk. I've even made a couple of short Instagram videos of these walks using riffs from this album as background music. My favorite tracks from this album are Box of Stones, Atlas Hands, and Don't Go Slow.
I hope you check out one or more of these artists if you're in the market for some new music!